Piano Technique | Music Theory | Music Cognition
Piano Technique
Josh Wright's ProPractice Technique Series on Teachable.  Josh is one of my favorite teachers on the internet; his attention to detail and ability to convey specific, technical information through video is impressive. This series helped me improve my technique and get rid of tendinitis. He covers everything from beginning all the way through advanced technique. You can view free samples of the ProPractice Technique Series on his Youtube channel here. Included in the course is entrance into a Facebook group of everyone in the "lifetime access" group, which is a great resource for feedback and discussion on all things piano. That's been my favorite part of joining this course.
(P.S. if you're going to sign up for the Teachable course, I'd really appreciate you using my affiliate link. It helps pay to keep ads and pop-ups off this site. Thanks!)
---
PianoTV's Technique  Series on Youtube. Allysia is an energetic and fun teacher whose Youtube channel is a great resource, especially for those who are just getting into piano. She covers everything from technique, to theory, and even a little history in a way that makes it feel more like a game than sitting down and studying. She also discusses ABRSM and RCM and how to prepare for those exams.
---
Music Theory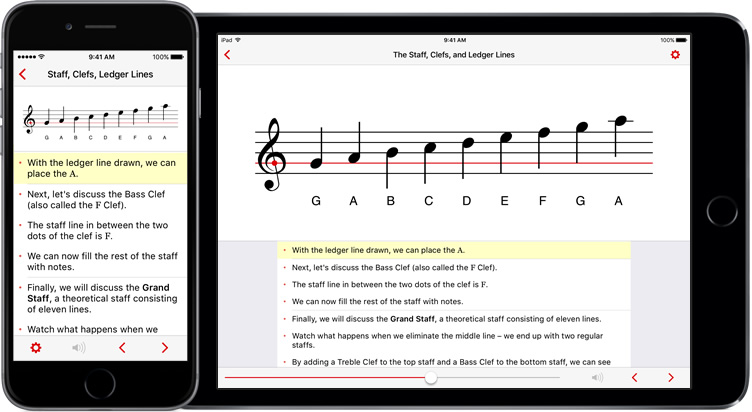 Musictheory.net. This site is completely interactive. It has both lessons and exercises for learning to read sheet music; identifying scales, intervals, and chords; harmonic analysis; and ear training. They also have an iOS app called Tenuto, which is convenient for apple users (sorry android folks; I'm suffering with you)! I send all my new piano students here with custom exercises on note reading that I've set up for them. It's worth exploring if you'd like to get into music theory at all!
---
The Complete Idiot's Guide to Music Theory. Perfect introduction to music theory. This was actually my first book on music theory, and it got me through pretty much everything I learned in my high school music theory class. This book covers learning to read sheet music and everything through an introduction to chord substitutions, arranging, and performing your own music.
It also includes a chart on intervals found in popular melodies in the chapter, "Transcribing What You Hear," and it's something I've used all the way through undergrad. For example, the theme to Jaws is a minor second, so if you want to hear that interval in your head, just think Jaws.
You can purchase it in good, used condition for under $5 at Thriftbooks, and if you do, I'd really appreciate you using my affiliate link!
---
Tonal Harmony by Kostka and Payne. This textbook is used at the college level for most undergraduate introduction to music theory classes. It covers the same fundamentals as musictheory.net and 12tone's youtube channel, but it also goes more into depth regarding harmonic function, modulations, and even goes into 19th and 20th-century harmonic function and introduces post-tonal theory (basic atonal and 12-tone serialism). It's loaded with exercises with answers at the back.
You can purchase an older edition for less than $5 at Thriftbooks, which is perfectly fine because most of the editions only differ in a couple words or exercises here and there. The only thing you'll be missing with the older editions is the audio examples (free on the publisher's site for the most recent edition), but it's easily remedied by cds for purchase, or you could find a pianist friend (or you could play the examples if you're a pianist, which is what I've done).
---
12Tone's Building Blocks playlist on Youtube. This channel covers basics of music theory along with analysis videos of specific popular songs in a hand-drawn style, which I find fun to watch. The Building Blocks series introduces music theory by answering the question "What is a note?" and moves into how to read sheet music and turn it into audible music all the way through functional harmony and chord substitutions. It's great for those who don't want to slough through a textbook and enjoy just watching videos.
---
Music Cognition
Music Cognition is the field that covers everything having to do with how we think about. It includes studies such as neuroscience, philosophy, ethnomusicology, music therapy, and music theory.
---
Adam Neely's Youtube Channel. Adam Neely is a bassist with degrees in Jazz Composition from Berklee (BM) and the Manhattan School of Music (MM). While his channel includes discussions on music theory, bass lessons, and music history, my favorite videos are the ones focused on the way our brains process music. Each video is a well-researched essay but in a less formal and more fun environment. I binge-watched his channel when I discovered it; he's that entertaining, and I've gotten a lot more resources via his research as a musician. He also includes Q&A's that cover everything about music in general.